Held from 10th to 16th September, the INC was held in the University of Warsaw, Poland. This numismatic congress, started in the 1920's, is held every 6 years. Because of the pandemic it's been 7 years since we met in Sicily, in Taormina but we'll meet again in 5 years in Frankfurt – back on track. Traditionally, the congress subjects are mainly on ancient Greek and Roman coinages. Now there are sessions on these plus medieval and modern coinage, medals, tokens, weights plus loads of sessions on museology, databases and the impact of technology on numismatics.
There were lectures everyday from Monday to Friday, from 9am to 6pm with regular breaks for coffee, biscuits and chat (refreshments provided by the Norwegian coin dealers Samlerhuset – thank you! )
We even had a private view of the numismatic exhibition at the reconstructed Warsaw Royal Castle in the Old Town: lots of medals and coins gathered after the collection had been plundered time and again by occupying forces, and then renewed by generous donations.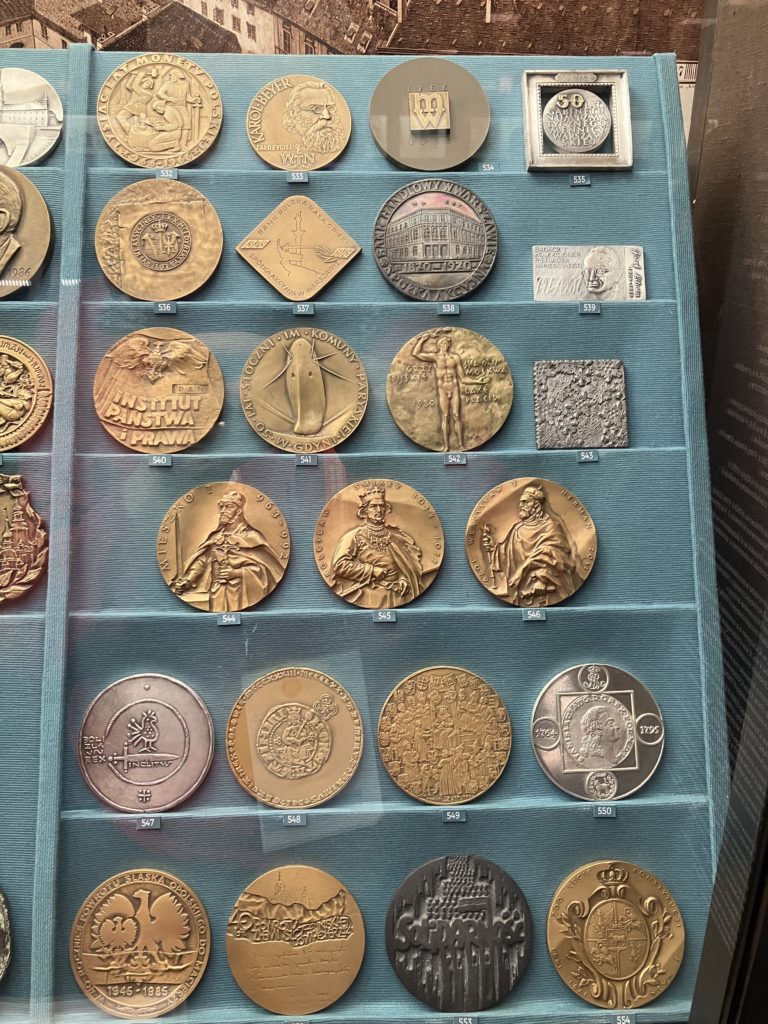 In the evenings there were visits and receptions at the various museums including a memorable gathering of the Oriental Numismatic Society at the National Museum which also had a new exhibition of its numismatic collection. So good to be able to meet in person again after all this time.